Solutions
At the moment the pharmaceutical industry is undergoing tremendous changes: the market complexity is increasing, new drugs are being developed, the new competitors are coming to the market and the pharmaceutical companies are in absolute need to track sales performance and consumer behavior to see if they are perusing the right marketing direction. It is a difficult task as the data you have to deal with originates from different sources and the amount of it is enormous. Not only need the companies to track large amounts of information and effectively manage sales, but also they need strong security to protect all the confidential data they have. DataMind has a solution for that. It was specially developed for pharma industry providing you with powerful analytical and visual tools to see your own performance as well as compare it with the others.
Conducting business has never been so easy!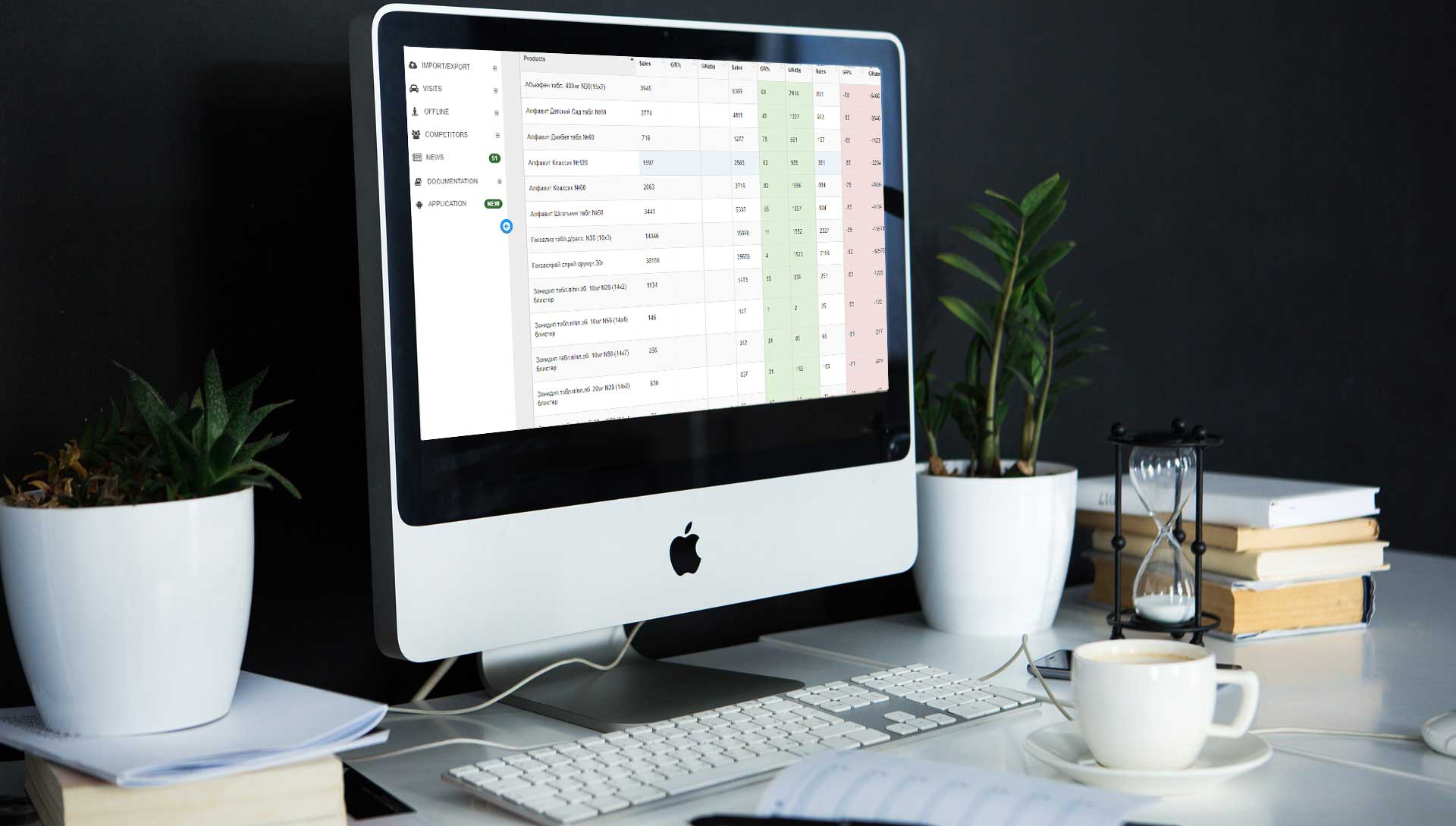 Sales
Analyzing your sales is made easy. The only thing you have to do is upload distributors' or pharmacy chains' reports into the system and within minutes you have the complete picture of your sales. DataMind makes it possible to analyze your data by any parameter and by applying various filters (region, city, employee, client, etc.). You can see the increment in sales, analyze whether the sales plan was executed, forecast your sales and much more. Even if there are millions of rows of data, the system creates real-time reports, while the user-friendly and flexible report-builder allows you to create a great number of tables, graphs or diagrams to enable highly efficient sales management.
Effective personnel management
Thanks to DataMind you can not only monitor where your employees go and who they meet, but also you can see what sales these meetings result in: whether the drugs prescribed by a certain doctor are sold and whether the sales in a pharmacy chain are growing. Detailed sales and visits reports let you see the full picture of everything that happens within your company: the availability of drugs in pharmacies, location of your employees, time and results of their visits. Don't worry about the security of your data. The system regulates the access of each employee only to the information needed for their work.
GPS
By using GPS technology Datamind provides real-time geographic positional and status information about the employees. You can easily control your employees by seeing their locations, stop times, miles driven and fuel consumption. The offline version enables employees to work autonomously without connection to the Internet.
Database
We have a large unified database of various distribution channels, such as medical facilities, doctors and pharmacies that can be easily found due to intuitive search and navigation and integrated into the reports. Field force employees can facilitate their work by creating their own list of pharmacies and doctors you work with.